Calendar
View Genesee County Events Calendar
Hours
8:00 am – Sunset daily.
Beach and Splash Pad Open Memorial Day Weekend – Labor Day Weekend.
Free admission. 8:00 am – 8:00 pm daily.
No lifeguards on duty.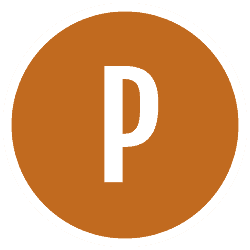 Bluebell Beach & Flint River Bike Path
A day at the beach. What's more fun? Turns out, we've got a place where every day is a day at the beach. It's Bluebell Beach. And it's where you'll find sun, sand, water, pavilions, a Splash Pad for the kids, 14 shade kites (courtesy of the folks at the Ruth Mott Foundation) and the Flint River Bike Path. It's everything you need for your day at the beach.
Pavilions (available for rental). For more information please click here.
Get your daily walk in at the Genesee County Parks. Our Walking Trail map features designated walking areas with distances marked for your convenience.
Splash Pad At Bluebell Beach
Bluebell Beach is home to the area's first splash pad spray ground,  It shoots water in a timed sequence from the ground and also from various play structures on the splash pad.
Open Memorial Day weekend – Labor Day each year (weather permitting). 

 

Weather Permitting it may stay open until October 1.

Free admission. 8:00 am – 8:00 pm daily.

No lifeguards on duty.

Uses city water from the Genesee Township system (not City of Flint), not water from Mott Lake.
Uses fresh, not recycled water.

Is a zero-depth, barrier-free surface.

Features an adjacent shaded patio area with picnic tables.

Is adjacent to the playground and universally accessible playground
When Visiting The Splash Pad
Parents are required to monitor their children.

Parents and/or guardians with children 5 years of age and younger are welcome to supervise them from inside the splash pad fence.  Parents/guardians of older children should supervise them from outside the fence.
A child with special needs may need their parent/guardian with them no matter how old they are

Remember that the splash pad is for children under 48 inches. 

Please observe the following: no running or water fighting. The use of squirt guns, water balloons and buckets is not allowed.
Alcohol & Marijuana Policy For All Parks
No alcohol, marijuana or illegal substances are allowed. Park rangers will issue tickets with fines of up to $100 for all violations.
Accessibility In This Park
It is our goal to provide facilities and programs to accommodate and involve all of our visitors through continued improvements in all of our parks. All parks have varying levels of accessibility. At this park you will find:
Handicap parking spaces

Pavilion 1 and 2 have handicap parking spaces with an accessible pathway from parking to pavilion and bathrooms

Accessible bathrooms

Splash Pad is barrier free

Paved pathways around the park and connection to Flint River Trail meets ADA accessibility standards

A barrier free playground complete with transfer station

Genesee County's first Universally Accessible playground is installed at Bluebell Beach
For-Mar Nature Reserve & Arboretum
Crossroads Village & Huckleberry Railroad
Wolverine Campground
The Mounds
Stepping Stone Falls And Picnic Area
Fishing Sites
Richfield County Park
Linden County Park
Holloway Reservoir Regional Park
Flushing County Park
Goldenrod Disc Golf Course
Walleye Pike Boat Launch
Toboggan Hill
Bluebell Beach & Splash Pad
Buttercup Beach & Picnic Area
Thread Lake Park
Hogbacks Area
Atlas County Park
Elba Equestrian Complex
Zemmer Park
McKinley Park
Max Brandon Park
Flint Park Lake park
Everett A. Cummings Event Center
Davison Roadside County Park
Bluegill Boat Launch
Buell Lake County Park
New park