Hours
Monday – Saturday: 8:00 am – Sunset
Sunday: 10:00 am – Sunset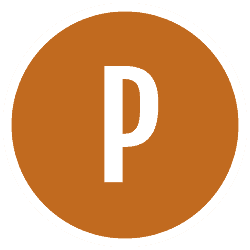 About
The Mounds is open 365 days a year; however, from March 15 through May 15, all trail areas of the Mounds are closed except for the 8-acre scramble area and only ATVs, UTVs and dirt bikes are allowed during this time. All areas of the Mounds will reopen to all vehicles the morning of May 16.
Don't Tread On Me!
Have you got what it takes to conquer The Mounds? There's only one way to find out: At Michigan's premier 370-acre off-road vehicle facility. Here at The Mounds, we're your number one source for everything off road related. So, whether you've been ORVing for years or you're planning your first trip to a place where the road just doesn't go, whatever it is you need to know, we've got it covered.
What makes The Mounds the undisputed king of Michigan off-road facilities? Easy: Every day, all week, all year, all kinds of terrain, all kinds of vehicles, only at The Mounds. If you love going off road, we've got one of the greatest playgrounds you'll ever find. That's why all kinds of ORVers bring all kinds of ORVs – from Jeeps and trucks to quads and cycles – to the Mounds. If you've never been, it's time to plan a visit. If you're a Mounds veteran, any time is a great time to come back.
For-Mar Nature Reserve & Arboretum
Crossroads Village & Huckleberry Railroad
Wolverine Campground
The Mounds
Stepping Stone Falls And Picnic Area
Fishing Sites
Richfield County Park
Linden County Park
Holloway Reservoir Regional Park
Flushing County Park
Goldenrod Disc Golf Course
Walleye Pike Boat Launch
Toboggan Hill
Bluebell Beach & Splash Pad
Buttercup Beach & Picnic Area
Thread Lake Park
Hogbacks Area
Atlas County Park
Elba Equestrian Complex
Zemmer Park
McKinley Park
Max Brandon Park
Flint Park Lake park
Everett A. Cummings Event Center
Davison Roadside County Park
Bluegill Boat Launch
Buell Lake County Park
New park