Calendar
View Genesee County Events Calendar
Address
At Genesee and Lapeer County line, bordered by Elba, Washburn, McDowell and Stanley Rds.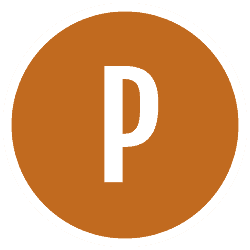 What are Hogbacks? It's what geologists call a line of hills with steep slopes on either side. In Genesee County, it's what we call 2,000 acres of hiking, fishing, bird watching, horseback riding and all-around natural beauty. Plus, it's an off leash dog-friendly area that's perfect for training your favorite four-legged friend.
Although there are no picnic facilities at this location, hiking, fishing and picnicking are permitted in the Hogbacks Area.
Dog Training Area Policy
The Genesee County Parks and Recreation Commission permits dog training in the eastern portion of the Hogbacks Area, within an area that includes about 1,100 acres. The area is bordered by the Genesee County Parks' property line near Stanley Road and extends to the area around the chain of three ponds.
Off leash training is allowed from July 15 through April 15, from 8:00 am – sunset, in conjunction with the State of Michigan's hunting and trapping guide regulations, and in accordance with the following rules:
1. Vehicles may park in the designated parking area on the Lapeer County end of Coldwater Road, or where otherwise permitted. Parking is prohibited within the Hogbacks Area.
2. Dogs must remain on a leash that is no longer than six feet from the parking area, to 200 feet within the Hogbacks (measured from the cul-de-sac at the Lapeer County end of Coldwater Road, and as indicated by signage on site).
3. Visitors should be aware that this is a multi-use area. Trails in this park have limited visibility, so users should watch for oncoming or intersecting user traffic at all times.
4. ORVs or other motorized vehicles are not permitted in Hogbacks.
5. Hunting is prohibited.
6. Organized field trial events require a Special Event Permit. Special Event Permit applications are available here.
Cross Country Sking
Cross-country ski trails (not groomed). Facilities open when the terrain is frozen, and when there is a 3-inch accumulation of snow. Please remember that snow accumulation on the ground is not an indicator of frozen terrain. For dates and times facilities will be open for these activities, please call 810.736.7100.
Accessibility In This Park
It is our goal to provide facilities and programs to accommodate and involve all of our visitors through continued improvements in all of our parks. All parks have varying levels of accessibility. At this time this park does not have any features or amenities deemed accessible or that meet ADA compliance.
Alcohol Policy For All Parks
No alcohol, marijuana or illegal substances are allowed. Park rangers will issue tickets with fines of up to $100 for all violations.
For-Mar Nature Reserve & Arboretum
Crossroads Village & Huckleberry Railroad
Wolverine Campground
The Mounds
Stepping Stone Falls And Picnic Area
Fishing Sites
Richfield County Park
Linden County Park
Holloway Reservoir Regional Park
Flushing County Park
Goldenrod Disc Golf Course
Walleye Pike Boat Launch
Toboggan Hill
Bluebell Beach & Splash Pad
Buttercup Beach & Picnic Area
Thread Lake Park
Hogbacks Area
Atlas County Park
Elba Equestrian Complex
Zemmer Park
McKinley Park
Max Brandon Park
Flint Park Lake park
Everett A. Cummings Event Center
Davison Roadside County Park
Bluegill Boat Launch
Buell Lake County Park
New park