Calendar
View Genesee County Events Calendar
Hours
8am – Sunset
Daily (Varies in the winter season).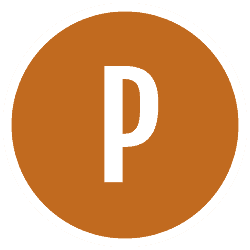 You'd think the name would say it all. But there's more to the story. Toboggan Hill is Genesee County Parks' biggest, best and, yes, most challenging sled and toboggan area, an expert-level attraction that features a long rolling hillside that gives you the thrills of a rollercoaster ride. It's not for everyone, but it is fun for all.
Toboggan Hill/Expert Hill Winter Hours
Facilities open when terrain is frozen and there is 3″ accumulation of snow as follows. When the gate is open the park is open.
Thursday & Friday, 5:00 pm – 10:00 pm

Saturday & Sunday, 12:00 pm – 10:00 pm

Closed Monday, Tuesday & Wednesday

Open during school snow days or school holidays, 12:00 pm – 10:00 pm
No parking allowed along Washburn Road for emergency vehicle access. Rangers may ticket illegally parked vehicles.
Accessibility In This Park
It is our goal to provide facilities and programs to accommodate and involve all of our visitors through continued improvements in all of our parks. All parks have varying levels of accessibility. At this time this park does not have any features or amenities deemed accessible or that meet ADA compliance.
Alcohol & Marijuana Policy For All Parks
No alcohol, marijuana or illegal substances are allowed. Park rangers will issue tickets with fines of up to $100 for all violations.
For-Mar Nature Reserve & Arboretum
Crossroads Village & Huckleberry Railroad
Wolverine Campground
The Mounds
Stepping Stone Falls And Picnic Area
Fishing Sites
Richfield County Park
Linden County Park
Holloway Reservoir Regional Park
Flushing County Park
Goldenrod Disc Golf Course
Walleye Pike Boat Launch
Toboggan Hill
Bluebell Beach & Splash Pad
Buttercup Beach & Picnic Area
Thread Lake Park
Hogbacks Area
Atlas County Park
Elba Equestrian Complex
Zemmer Park
McKinley Park
Max Brandon Park
Flint Park Lake park
Everett A. Cummings Event Center
Davison Roadside County Park
Bluegill Boat Launch
Buell Lake County Park
New park