Calendar
View Genesee County Events Calendar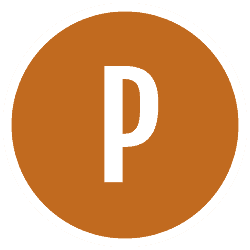 In Partnership With City Of Flint
Where do you go for a day of nature in the heart of the city? If the city's Flint, you make your way to Max Brandon Park. These 107 acres represent one of the largest open spaces in the city . . . and a great place to explore a little, play a lot and picnic to your heart's content in a true urban forest.
Be sure to visit the newly restored wetland on your visit and walk into the wetland on the newly constructed boardwalk for a better view, and follow park signage around the trail for an interesting lesson in the history and ecology of the park.
Accessibility In This Park
It is our goal to provide facilities and programs to accommodate and involve all of our visitors through continued improvements in all of our parks. All parks have varying levels of accessibility. At this park you will find:
Paved parking areas
Paved pathway through park
Pathways and parking areas ADA compliant
Alcohol & Marijuana Policy For All Parks
No alcohol, marijuana or illegal substances are allowed. Park rangers will issue tickets with fines of up to $100 for all violations.
For-Mar Nature Reserve & Arboretum
Crossroads Village & Huckleberry Railroad
Wolverine Campground
The Mounds
Stepping Stone Falls And Picnic Area
Fishing Sites
Richfield County Park
Linden County Park
Holloway Reservoir Regional Park
Flushing County Park
Goldenrod Disc Golf Course
Walleye Pike Boat Launch
Toboggan Hill
Bluebell Beach & Splash Pad
Buttercup Beach & Picnic Area
Thread Lake Park
Hogbacks Area
Atlas County Park
Elba Equestrian Complex
Zemmer Park
McKinley Park
Max Brandon Park
Flint Park Lake park
Everett A. Cummings Event Center
Davison Roadside County Park
Bluegill Boat Launch
Buell Lake County Park
New park