Calendar
View Genesee County Events Calendar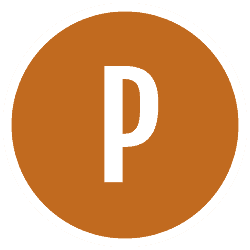 Goldenrod Disc Golf Course
If there's one thing in this world more uniquely satisfying than getting out onto a golf course, it's getting out onto a golf course with a flying disc and tossing it around. At least that's the way we prefer it at Goldenrod Disc Golf Course. It's a full-size, 18-basket course where you'll never need expensive clubs and little white balls to have a good time. Sure, disc golf (like life) may seem a little odd. But it's also a lot of fun. So bring some friends and your favorite Frisbee and get out on the green.
Goldenrod is an 18-basket course with rubber tee-pads.

Playing disc golf at Goldenrod is FREE!

Players must supply their own equipment.

Download a printable Score Card with a course map and rules.
A

 

Special Events Application

 

must be completed for tournaments or leagues and events that are promoted to the public.

Amenities include picnic tables, grills, and porta-johns.

Fishing is allowed in the pond.

Goldenrod is a multi-use area, 

so please be courteous of other park goers.
Goldenrod Disc Golf Course is operated by the Genesee County Parks and Recreation Commission, and is located at 6405 Irish Road, Davison. For more information, please contact Nancy Edwards, Recreation Program Specialist, at 810.736.7100.
Snowmobiling In This Park
Snowmobile areas are open 24 hours a day when conditions are suitable. Facilities open when the terrain is frozen and when there is a 3-inch accumulation of snow. Please remember that snow accumulation on the ground is not an indicator of frozen terrain. For dates and times facilities will be open for these activities, please call 810.736.7100.
Accessibility In This Park
It is our goal to provide facilities and programs to accommodate and involve all of our visitors through continued improvements in all of our parks. All parks have varying levels of accessibility. At this time this park does not have any features or amenities deemed accessible or that meet ADA compliance.
Alcohol & Marijuana Policy For All Park
No alcohol, marijuana or illegal substances are allowed. Park rangers will issue tickets with fines of up to $100 for all violations.
For-Mar Nature Reserve & Arboretum
Crossroads Village & Huckleberry Railroad
Wolverine Campground
The Mounds
Stepping Stone Falls And Picnic Area
Fishing Sites
Richfield County Park
Linden County Park
Holloway Reservoir Regional Park
Flushing County Park
Goldenrod Disc Golf Course
Walleye Pike Boat Launch
Toboggan Hill
Bluebell Beach & Splash Pad
Buttercup Beach & Picnic Area
Thread Lake Park
Hogbacks Area
Atlas County Park
Elba Equestrian Complex
Zemmer Park
McKinley Park
Max Brandon Park
Flint Park Lake park
Everett A. Cummings Event Center
Davison Roadside County Park
Bluegill Boat Launch
Buell Lake County Park
New park