Calendar
View Genesee County Events Calendar
Hours
8:00 am – Sunset (24 hours when conditions suit snowmobiling)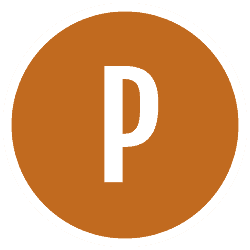 Everett A. Cummings Center
Experience 690 acres of hiking or trail riding along the banks of the Flint River and through wooded landscapes. We're also known for our equestrian areas. Genesee County Parks is home to two of the finest equestrian facilities in Southeast Michigan, Everett A. Cummings Event Center and Elba Equestrian Complex. The Everett A. Cummings Event Center is the site of the Genesee County Fair and is equipped with 100 group campsites, restrooms, show facilities, ample parking, two outdoor arenas, one indoor arena, trail riding and over 160 stalls.
Events
This facility regularly hosts local and statewide equestrian events, so advance reservations for camping are necessary. To reserve your E.A. Cummings Event Center campsite, or to host an event, please contact the Parks reservation office at 810.736.7100 ext. 6 or 800.648.PARK. Special events require the completion of the Genesee County Parks Special Events form 60 days in advance of the event. Special Events information can be found by clicking here.
Scheduled Events
SVL Jamboree #1 (Cross Country) – September 26, 2023, 2-7pm
Greater Flint Cross Country Championship- October 7, 2023, 7am-3pm
Flint Metro League Cross Country Championship – October 18, 2023, Noon-8pm
Waterfowl Hunting
Waterfowl hunting is permitted in the area of the Flint River behind the E.A. Cummings Event Center, east of Mott Lake, between the north/south boundary line across the water West of Belsay Rd. and to Vassar Rd. Hunting will be permitted on water surfaces only. Click here for waterfowl hunting information
Accessibility In This Park
It is our goal to provide facilities and programs to accommodate and involve all of our visitors through continued improvements in all of our parks. All parks have varying levels of accessibility. At this time this park does not have any features or amenities deemed accessible or that meet ADA compliance.
Camping Fees
 $27 per night.
Click here for information on how to make an equestrian camping reservation.
Camping Policy
Check-in time is 3:00 pm through sunset. If you are not in the park by sunset you may arrive to find the gates locked.

Check-out time is 1:00 pm

Any cancellations or changes made within 3 days or less of your check in day, will incur a $15.00 fee.

Individual camping with horses is permitted from May 1 to September 30, 2022

Camping is only allowed from  January 1 – April 30, 2022 and October 1 – December 31, 2022 if it is part of a special event and the group has completed the special event application process.

Individual campers must have a printed receipt to display on the electrical pole they are plugged into during the duration of their camping stay.

Individual camping with horses is NOT permitted any time that the E.A. Cummings Center is rented through the special event process. Please call ahead to check availability.

Campground is licensed for group camping only.

Maximum occupancy is limited to the equivalent of 100 sites.

Event related camping fees will be determined by the number of sleeping units, i.e. tents, trailers, fifth wheels, etc. in the facility at 8:00 pm each night. Camping fees will be billed to the group as part of the special events process and are due upon receipt of the invoice.

ATVs are not allowed.

Bicycles are not allowed on trails.
Amenities
Electricity.

Porta-johns.

Some picnic tables.

50 amp and 30 amp electrical.

Water is shut off between October 1 and May 1 annually (weather permitting).
Sled Dog Training Activities
Activity: Sled dog (MUSH) training.

Designated area: Trails.

Policy: ATVs permitted in conjunction with sled dog teams.

Cost: $15.00.

Dates: Year round.

Permit required. Call for more information.
Snowmobiling In This Park
Snowmobiling is allowed 24 hours a day when conditions are suitable. Facilities open for snowmobiling when the terrain is frozen, and when there is a 3-inch accumulation of snow. Please remember that snow accumulation on the ground is not an indicator of frozen terrain. For dates and times facilities will be open for these activities, please call 810.736.7100. 
Alcohol & Marijuana Policy For All Parks
No alcohol, marijuana or illegal substances are allowed. Park rangers will issue tickets with fines of up to $100 for all violations.
For-Mar Nature Reserve & Arboretum
Crossroads Village & Huckleberry Railroad
Wolverine Campground
The Mounds
Stepping Stone Falls And Picnic Area
Fishing Sites
Richfield County Park
Linden County Park
Holloway Reservoir Regional Park
Flushing County Park
Goldenrod Disc Golf Course
Walleye Pike Boat Launch
Toboggan Hill
Bluebell Beach & Splash Pad
Buttercup Beach & Picnic Area
Thread Lake Park
Hogbacks Area
Atlas County Park
Elba Equestrian Complex
Zemmer Park
McKinley Park
Max Brandon Park
Flint Park Lake park
Everett A. Cummings Event Center
Davison Roadside County Park
Bluegill Boat Launch
Buell Lake County Park
New park