Calendar
View Genesee County Events Calendar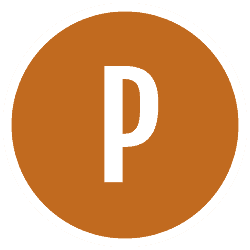 Davison Roadside County Park
The park may be petite but the fun is XXL. It's Davison Roadside County Park, a great place to pop in when you need a little you time… and an even better place to bring the kids when you want to introduce them to the joys of sledding on our Beginner's Hill in the winter.
Picnic Area
Pavilions (available for rental). For more rental information please

 

click here.
Playground (and in the summer watch for our ever popular drop-in Playground Program)
Beginner's Sledding Hill. Facilities open when the terrain is frozen, and when there is a 3-inch accumulation of snow. Please remember that snow accumulation on the ground is not an indicator of frozen terrain. For dates and times facilities will be open for these activities, please call 810.736.7100.
Accessibility In This Park
It is our goal to provide facilities and programs to accommodate and involve all of our visitors through continued improvements in all of our parks. All parks have varying levels of accessibility. At this park you will find:
Handicap parking spaces

Accessible vault toilets

Paved pathways from parking area to pavilion
Alcohol & Marijuana Policy For All Parks
No alcohol, marijuana or illegal substances are allowed. Park rangers will issue tickets with fines of up to $100 for all violations.
For-Mar Nature Reserve & Arboretum
Crossroads Village & Huckleberry Railroad
Wolverine Campground
The Mounds
Stepping Stone Falls And Picnic Area
Fishing Sites
Richfield County Park
Linden County Park
Holloway Reservoir Regional Park
Flushing County Park
Goldenrod Disc Golf Course
Walleye Pike Boat Launch
Toboggan Hill
Bluebell Beach & Splash Pad
Buttercup Beach & Picnic Area
Thread Lake Park
Hogbacks Area
Atlas County Park
Elba Equestrian Complex
Zemmer Park
McKinley Park
Max Brandon Park
Flint Park Lake park
Everett A. Cummings Event Center
Davison Roadside County Park
Bluegill Boat Launch
Buell Lake County Park
New park