Calendar
View Genesee County Events Calendar
Hours
Open for the summer season
Sunday – Thursday, 8:00 am – 11:00 pm
Friday and Saturday, 8:00 am – Midnight
Open daily after Labor Day – November 30
8:00 am – Sunset.
Note:  Trails Maintained Seasonally. Subject to weather conditions, the park is closed for winter as soon as snow or ice accumulation makes the concrete unsafe for pedestrian use.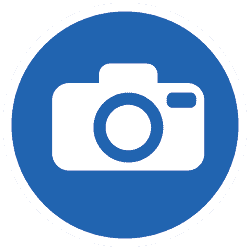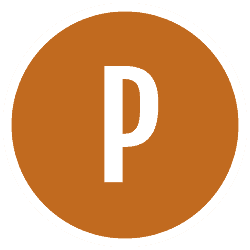 Stepping Stone Falls & Picnic Area
There's a place where the Flint River becomes Mott Lake. Where the ducks swim and the fishing is good. It's Stepping Stone Falls, one of the most scenic locations in Mid-Michigan. Make your way to the Flint River Bike Path, try your luck with the bluegill and bass or simply while away the good part of a day at our picnic grounds. On summer nights, change your view and enjoy the trails, stargaze and watch as multicolored lights illuminate the falls. However you like to unwind, Stepping Stone Falls is the perfect place to do it.
Activities
Located throughout the park are picnic tables for your picnicking enjoyment. There is no fishing allowed on the shore of the picnic areas north of the falls. If you enjoy walking, running or biking, you can access the Flint River Bike path from the corner of Carpenter and Bray where a footbridge takes you to Stepping Stone Falls. Or you can choose to ride the trails through Stepping Stone Falls to Bluebell Beach or Bluegill Boat Launch. Both options are part of both the Flint River Trail and Michigan's Iron Belle Trail system.
Alcohol & Marijuana Policy For All Parks
No alcohol, marijuana or illegal substances are allowed. Park rangers will issue tickets with fines of up to $100 for all violations.
Accessibility In This Park
It is our goal to provide facilities and programs to accommodate and involve all of our visitors through continued improvements in all of our parks. All parks have varying levels of accessibility. At this park you will find:
Most parking areas are gravel. There are paved handicap parking spaces near the trails

Paved ADA compliant pathway through park and continuing East into Bluegill Boat Launch and North to Bluebell Beach

Accessible bathrooms
For-Mar Nature Reserve & Arboretum
Crossroads Village & Huckleberry Railroad
Wolverine Campground
The Mounds
Stepping Stone Falls And Picnic Area
Fishing Sites
Richfield County Park
Linden County Park
Holloway Reservoir Regional Park
Flushing County Park
Goldenrod Disc Golf Course
Walleye Pike Boat Launch
Toboggan Hill
Bluebell Beach & Splash Pad
Buttercup Beach & Picnic Area
Thread Lake Park
Hogbacks Area
Atlas County Park
Elba Equestrian Complex
Zemmer Park
McKinley Park
Max Brandon Park
Flint Park Lake park
Everett A. Cummings Event Center
Davison Roadside County Park
Bluegill Boat Launch
Buell Lake County Park
New park