Reservations
Click here to go to Elba's Reservation & Ticketing System.
Hours
8:00 am – Sunset
Daily (Unless Camping)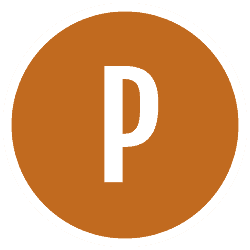 Genesee County Parks is home to two of the finest equestrian facilities in Southeast Michigan, Everett A. Cummings Event Center and Elba Equestrian Complex. Bring your horse and ride through 4,540 acres of natural beauty and around a small inland lake. You can even camp overnight with your horses at this location.
Events
Elba Equestrian Complex regularly hosts local and statewide equestrian events, so advance reservations are necessary. To reserve your Elba campsite, or to host an event, please contact the Parks reservation office at 810.736.7100 ext. 6 or 800.648.PARK. Special events require the completion of the Genesee County Parks Special Events form 60 days in advance of the event. Special Events information can be found by clicking here.
Bicycles are not allowed on trails.

Trail riding is free.
Accessibility In This Park
It is our goal to provide facilities and programs to accommodate and involve all of our visitors through continued improvements in all of our parks. All parks have varying levels of accessibility. At this time this park does not have any features or amenities deemed accessible or that meet ADA compliance.
Camping Fees
To check availability or make a reservation, please call reservations at: 1-800-648-7275 ext.6, Monday – Friday from 8:00 am – 4:30 pm or make a reservation online.
$25 per night per unit.
Camping Policy
Check-in time is 3:00 pm through sunset. If you are not in the park by sunset you may arrive to find the gates locked.


Check out time is 1:00 pm.

Any cancellations or changes made within 3 days or less of your check in day, will incur a $15.00 fee.


Camping with horses only. ATVs are not allowed.

Reservations are required for camping. We begin taking reservations on the first Monday in January each year.

You must have a printed receipt to display in your vehicle windshield for the duration of your camping stay.

Campers are allowed one vehicle, one camping unit, one horse trailer, and two horses per site.

Use of a generator is allowed from 7:00 am to 11:00 pm only.

Campsites are individual and not designed for group camping. Please call ahead or make reservations early, as the 25 individual campsites fill up quickly.
No camping between Dec 1 and March 31. Facility may be closed due to road/campsite conditions as warranted.
Amenities
Day use parking area available

No electricity.

Porta-johns available.

Water on site.

Some picnic tables and fire rings.

Camping is only available to campers when camping with their horse(s)

Picket posts on each campsite.
Alcohol & Marijuana Policy For All Parks
No alcohol, marijuana or illegal substances are allowed. Park rangers will issue tickets with fines of up to $100 for all violations.
For-Mar Nature Reserve & Arboretum
Crossroads Village & Huckleberry Railroad
Wolverine Campground
The Mounds
Stepping Stone Falls And Picnic Area
Fishing Sites
Richfield County Park
Linden County Park
Holloway Reservoir Regional Park
Flushing County Park
Goldenrod Disc Golf Course
Walleye Pike Boat Launch
Toboggan Hill
Bluebell Beach & Splash Pad
Buttercup Beach & Picnic Area
Thread Lake Park
Hogbacks Area
Atlas County Park
Elba Equestrian Complex
Zemmer Park
McKinley Park
Max Brandon Park
Flint Park Lake park
Everett A. Cummings Event Center
Davison Roadside County Park
Bluegill Boat Launch
Buell Lake County Park
New park