Reserve Online Now
Click Here To Go To Wolverine's Reservation & Ticketing System.
Hours
Registration Hours: 10am-8pm daily
Check-in: 3pm | Check-out: 1pm
2024 Season
April 26-October 20, 2024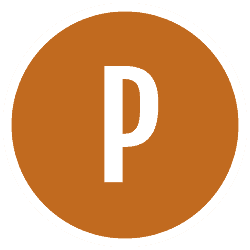 Reservations can be made online or by phone at: 1.800.648.7275 ext. 6  Monday-Friday 8am-4:30pm.
Advance reservations may be made on the Genesee County Parks website, at Wolverine Campground (during the camping season), or through our Administrative Headquarters Office, Monday – Friday 8:00am – 4:30pm. All camping fees must be paid in full at the time an advance reservation is made. Reservation cancellations will incur a $35 cancellation fee. See cancellation policy for details.
Senior citizen discounts are offered. For senior rates you must call the reservation department at 1.800.648.7275, ext. 6, Monday – Friday, 8:00am – 4:30pm before making your reservation. Walk-in registration is offered 8:00 am – 10:00 pm on a space available basis during campground operating dates.
Two (2) vehicles per site are included with each site rental. There is a $8.00 charge (per occurrence) to change a registered vehicle.

For your safety, swimming is only allowed at Buttercup Beach in designated areas.
All boats must be tied off in the channel. Boat parking spots in the channel are limited and are on a first come first served basis.
Click below to make your reservations online.
For-Mar Nature Reserve & Arboretum
Crossroads Village & Huckleberry Railroad
Wolverine Campground
The Mounds
Stepping Stone Falls And Picnic Area
Fishing Sites
Richfield County Park
Linden County Park
Holloway Reservoir Regional Park
Flushing County Park
Goldenrod Disc Golf Course
Walleye Pike Boat Launch
Toboggan Hill
Bluebell Beach & Splash Pad
Buttercup Beach & Picnic Area
Thread Lake Park
Hogbacks Area
Atlas County Park
Elba Equestrian Complex
Zemmer Park
McKinley Park
Max Brandon Park
Flint Park Lake park
Everett A. Cummings Event Center
Davison Roadside County Park
Bluegill Boat Launch
Buell Lake County Park
New park