Hours
Monday – Saturday: 8:00 am – Sunset
Sunday: 10:00 am – Sunset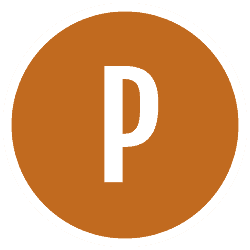 Come To Play. Just Make Sure You Are Safe.
Everything you need to know about visiting The Mounds is listed below.
Daily Pass-$15.00 per vehicle
Resident Seasonal Pass-$50.00 per vehicle
Non–Resident Seasonal Pass-$70.00 per vehicle
Commercial Photography, Filming, and Vehicle Testing Fee- Base rate $300 per hour. Additional for staff, equipment, etc. Please visit the Filming tab for more info.
Seasonal passes expire March 31 each year.
State of Michigan ORV stickers can be purchased at The Mounds.  The current price is $26.25. OR you can click here to purchase one digitally from the DNR.
The Mounds is open 365 days a year; however, from March 15 through May 15, all trail areas of the Mounds are closed except for the 8-acre scramble area which is located to the North West of the ticket booth.  Trucks are not permitted.  ATVs, UTVs and dirt bikes are allowed.  All areas of the Mounds will reopen to all vehicles the morning of May 16.
The use of orange flags is not required.
The Mounds And State Of Michigan Rules
No alcoholic beverages allowed.
Riders must stay out of the posted wetland areas.
You must wear a U.S. Department of Transportation approved crash helmet; unless, your ORV is equipped with a DOT approved roof (which was designed and installed by the manufacturer of the ORV) and you are wearing a seat belt.
You must wear eye protection that meets VESC V-8 (Vehicle Equipment Safety Commission Regulations) or ANSI Z87.1 safety glass standards; unless your ORV is equipped with a full windshield.
Your ORV must have a USFS (United States Forest Service) approved spark arrester.
Your vehicle must not exceed Michigan's sound level standards. Sound checks can be performed by the staff at The Mounds.
All vehicles

 

that enter The Mounds (beyond the control building) must have a valid State of Michigan ORV Permit attached and visibly in the center rear of the ORV.  Additionally, the vehicle must have either a valid Annual Mounds ORV Permit or a Daily Mounds ORV Permit attached and visibly on the ORV.
Children under 16 years of age must present their Michigan ORV safety certificate and have adult supervision.
No one under 12 years of age is allowed to operate a vehicle.
Snowmobiles are prohibited.
The repeal of the helmet law DOES NOT affect The Mounds.  Helmets are still required if the vehicle does not have an approved roof.
For information on obtaining a Michigan ORV Safety Certificate, go to www.offroad-ed.com/michigan.
All State of Michigan laws and Genesee County Parks rules and regulations related to the operation of off-road vehicles will be enforced.
Additional Information
Pavilion in parking lot is available on a first-come, first-serve basis. Unless specified.
No washing of vehicles in parking area.
The Mounds is 370 acres with 230 acres available for riding.
There are approximately 9.5 miles of trails at the Mounds.
Alcohol Policy For All Parks
No alcohol or illegal substances are allowed. Park rangers will issue tickets with fines of up to $100 for all violations.
MAKE YOUR MARK IN THE WORLD. LITERALLY.
For-Mar Nature Reserve & Arboretum
Crossroads Village & Huckleberry Railroad
Wolverine Campground
The Mounds
Stepping Stone Falls And Picnic Area
Fishing Sites
Richfield County Park
Linden County Park
Holloway Reservoir Regional Park
Flushing County Park
Goldenrod Disc Golf Course
Walleye Pike Boat Launch
Toboggan Hill
Bluebell Beach & Splash Pad
Buttercup Beach & Picnic Area
Thread Lake Park
Hogbacks Area
Atlas County Park
Elba Equestrian Complex
Zemmer Park
McKinley Park
Max Brandon Park
Flint Park Lake park
Everett A. Cummings Event Center
Davison Roadside County Park
Bluegill Boat Launch
Buell Lake County Park
New park