Hours
Monday – Saturday: 8:00 am – Sunset
Sunday: 10:00 am – Sunset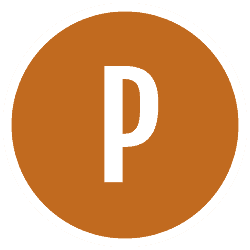 Filming/Testing at the Mounds
Need Some Rough Terrain For Your Next Video Production? How about a place to put some test vehicles through all kinds of paces? The Mounds is available for professional events, photo shoots and video productions. The Mounds is conveniently located off Interstate 75, just an hour north of Metro Detroit and just minutes from Flint's Bishop International Airport.
Mounds ORV Park Filming/Testing Information
$300 per hour for up to 10 vehicles, which includes the rental and exclusive usage of a 20'x 30' pavilion near the parking area with 3 electrical outlets.
A Filming/Testing date must be scheduled in advance at least 1 week prior.
All state ORV rules still apply.
All trails of the park will remain open to the public except the pavilion. No areas of the park will be closed to customers. No exceptions.
A basic vault restroom is on site in the parking area and available for usage.
Invoice hours are based on the total time spent inside the park including parking lot and pavilion. Hours will be agreed upon in advance and park staff will monitor for verification.
Before scheduling a date, a copy of insurance that lists the below as additional insured must be provided.
Genesee County Parks & Recreation
5045 Stanley Road
Flint, MI, 48506
Before scheduling a date, a billing address, and phone # must be confirmed for invoicing purposes. All fees are due within 30 days of completion.
For further information or to schedule a Filming/Testing date, please contact Assistant Parks Operations Manager Anthony Walter at 810.845.6429 or [email protected].
For-Mar Nature Reserve & Arboretum
Crossroads Village & Huckleberry Railroad
Wolverine Campground
The Mounds
Stepping Stone Falls And Picnic Area
Fishing Sites
Richfield County Park
Linden County Park
Holloway Reservoir Regional Park
Flushing County Park
Goldenrod Disc Golf Course
Walleye Pike Boat Launch
Toboggan Hill
Bluebell Beach & Splash Pad
Buttercup Beach & Picnic Area
Thread Lake Park
Hogbacks Area
Atlas County Park
Elba Equestrian Complex
Zemmer Park
McKinley Park
Max Brandon Park
Flint Park Lake park
Everett A. Cummings Event Center
Davison Roadside County Park
Bluegill Boat Launch
Buell Lake County Park
New park