Park Directory
View All Parks in Genesee
Note
For-Mar is a pet and smoke-free facility.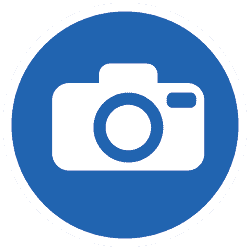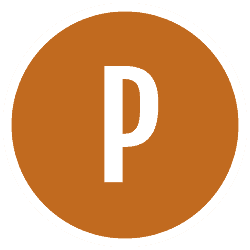 The Visitor's Center at For-Mar offers an interactive opportunity to learn about the animals in and around our region. Interested in learning about what turtles like to eat? Want to see what a grey wolf looks like up close? Come in before or after exploring our trails to get up close and learn all about honey bees, frogs, snakes, turtles and more.
New in 2019 is the Nature Mural along the back wall of the Visitor Center painted by artist Kevin Burdick. The Visitor's Center is a perfect stop for kids to have some fun and learn something new.
The Visitor's Center is home to a variety of live animals that visitors can interact with – from our albino garter snake to everyone's favorite the box turtles, For-Mar's animal ambassadors are waiting to greet you.
Try it Free at For-Mar – Check out snowshoes, yoga mats and walking sticks or utilize Discovery Backpacks to make your next hiking adventure more meaningful. Each backpack is tailored to a different activity:
NEW – Nature Literacy Backpacks

 

– These packs are filled with books that will help connect you and your little one to nature.  They come in 4 different age levels geared towards engaging infants to 9 year olds.  These packs are changed out seasonally.
NEW – Budding Botany Backpack

 

– For those who speak to the trees.  This backpack features plant field guides, tree bark rubbing activities, children's books and scavenger hunts.
Michigan Naturalist Backpack

 

– For the family interested in everything. This backpack features pocket guides for trees, plants, mammals and birds, as well as binoculars, activity sheets and checklists.
Basic Birding Backpack

 

– Learn how to identify the birds of Michigan with this backpack filled with adult and child sized binoculars, beginner's guides, an electronic bird song identifier, activity sheets and checklists.

Insect Investigator Backpack

 

– This backpack contains a magnifying jar, a port-a-bug barn, pond net, easy to use identification guides, activity sheets and checklists.

Active Living Backpack

 

– This backpack contains a pedometer to track your steps, and everything you need to be active on the trails.

Winter Backpack

 

– This backpack contains binoculars, winter field guides, winter activity books and a reminder to

 

 

 

always have water available when hiking.
The Visitor's Center can also be reserved for variety of events.
To celebrate your child's next birthday click here. 
To learn more about holding your next business meeting in one of our conference rooms at For-Mar Forbes & Martha Merkley Visitor Center click here. 
Nature's Nook Gift Shop
If you're looking for a unique gift, come by Nature's Nook Gift Shop in the Visitor's Center. Find field guides, honey,  educational toys and tools or stuffed animals for your little ones. At Nature's Nook Gift Shop, you'll be sure to find something to remember your visit. Open 7 days a week from 8:00 am to 5:00 pm.
Nature Preserve
Field Trips
Gardens
Barrier Free Treehouse
Sugar Shack
Visitor's Center
Apiary
Arboretum
Butterfly House
Outreach